You can learn a lot about life with a ball at your foot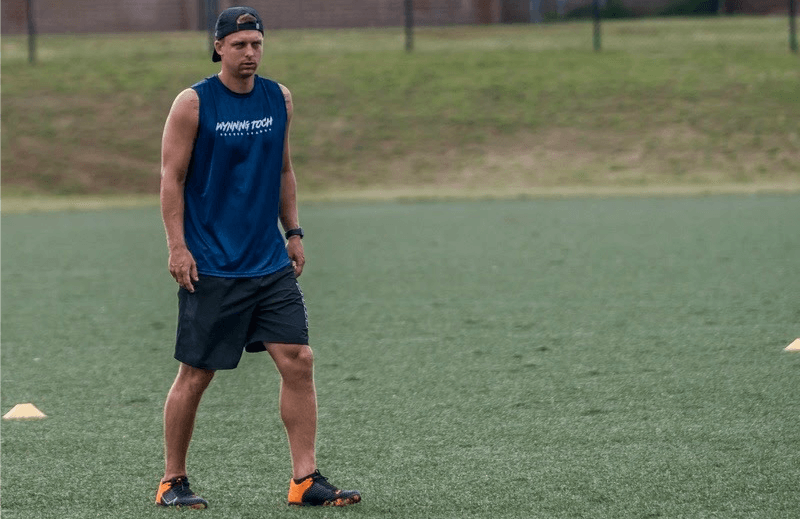 Hey, I'm Bobby Wynn. I am a soccer trainer out of Toms River, NJ. Soccer has always been a true passion of mine ever since I was young. Throughout life it has taught me more than I ever could have expected.
It has given me friendships that will last a lifetime. It has allowed me to push my body and mind to the limits. It's proven to me things aren't always fair.  It's broken my heart and it's given me some of the best memories of my life. It's shown me how to respond to adversity and how to use failure for growth. I've learned a lot about life with a ball at my foot. 
Now I have the opportunity to combine my love for the game and the passion of sharing it with others. My first glimpse of finding the joy in coaching others came as soon as my college playing career came to an end. I had a great experience playing college ball. I earned National Junior College Top 15 "Most Points" in a season, played at a top #25 ranked Division II East Stroudsburg University, and got to play in the NCAA tournament. 
After graduation, I came straight home and began coaching at my alma mater Toms River East where I have now been since 2011. I loved the impact I could have on the younger players. Even though I still enjoyed playing, I fell in love with being able to help others reach their potential and share the knowledge I had picked up. That's what inspires me to do what I do. 
I've had lots of great coaches and mentors along the way that were introduced to me through this game. For me, the ultimate goal is to become one of those great mentors for the future generations of players and coaches.  In addition to holding a USSF license, I have earned a B.S. in Sport Management and a Masters in Education. Currently teaching at Neptune Middle School, while residing in Toms River. I look forward to the years ahead as new and loyal families, players, and friends continue to show the support and confidence to allow me to join them on this journey with the game we all know and love. 
I want every player to come out of our experience together having received value. To build lasting and memorable relationships with as many as I can. To improve each player technically and mentally. Our sessions can be demanding but we never lose sight of the heart and soul of the game, which is the joy of the game.