Through this program players have the opportunity to push their skills, techniques, and confidence to a new level in a fun, dynamic way. The small groups give players the personal attention to develop their game with like minded players who are all ready to put in the work. You can either create your own group or ask if we currently have a group you may be able to fit in well with together.
Designed for High Level Travel / EDP players. THIS IS NOT A BEGINNERS PROGRAM. Check out our Open Play / Technical Night for more skill appropriate training.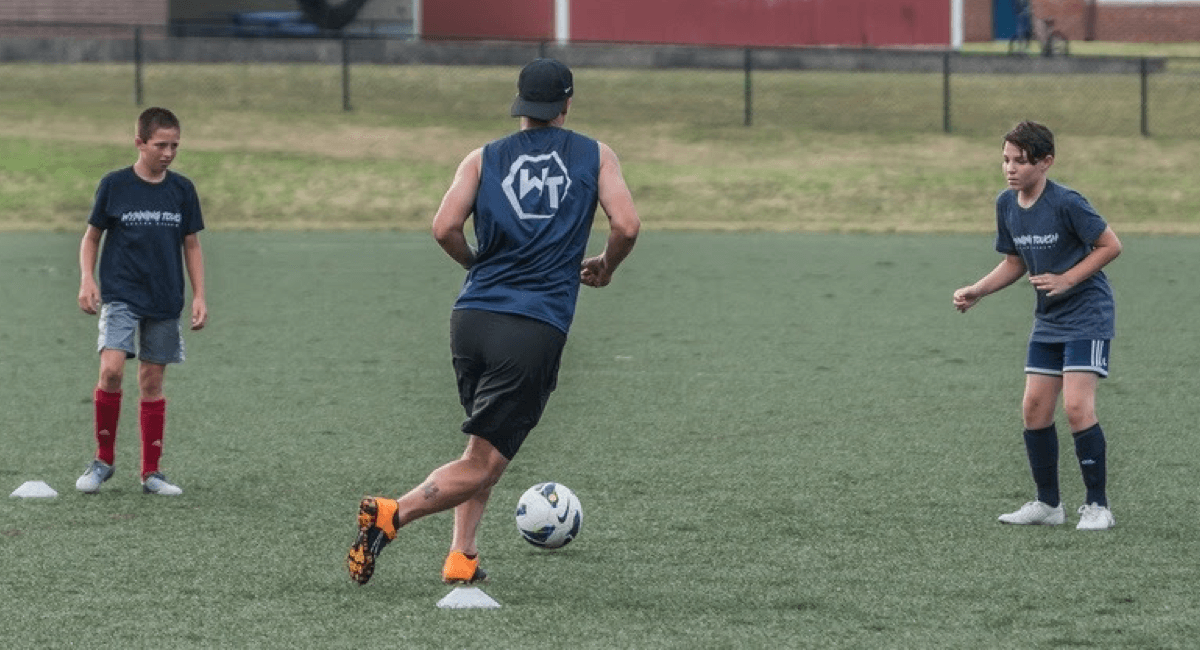 PROGRAM DETAILS AND PRICING
Our small group soccer training program is a 8 week commitment. It varies from 2-6 players that are ages 8+ and up. Players will receive the following:
8 weekly (1 hour) training sessions
Weekly at-home training assignments
Trainee assessment
Wynning Touch training shirt
Small group training is available for the fall, spring, and summer seasons.
| #Players | Cost | Availability |
| --- | --- | --- |
| 2 Players | $400 per player | Fall or Spring |
| 3 Players | $360 per player | Fall or Spring |
| 4 Players | $280 per player | Fall or Spring |
| 5 Players | $240 per player | Fall or Spring |
| 6 Players | $200 per player | Fall or Spring |
Fall season runs from September-November. Spring season runs from March-May.
​There will be NO make ups for any player who misses a session. Weather related cancellations will be rescheduled accordingly.